Grand Dunman
Unveiling in H2 2023!


Last Updated: 

8th March 2023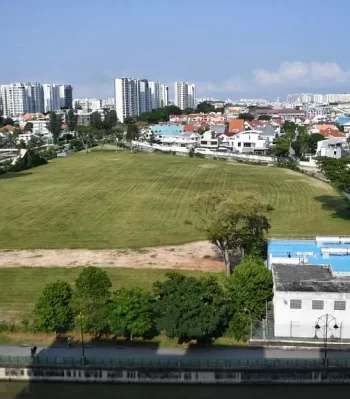 Book Advance Showflat Appointment With Us Now (Showflat Opens in June 2023)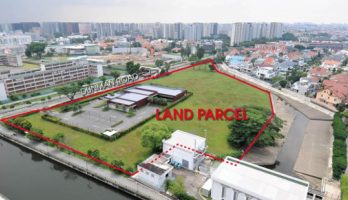 Grand Dunman at Dunman Road is an upcoming mega blockbuster new launch in 2023 exclusively presented to you by SingHaiYi Group.
With the highest bid of $1.284 billion during a tender exercise via government land sales (GLS) in June 2022, the land cost of Grand Dunman works out to be $1,350 per square foot per plot ratio (psf ppr).
With a huge land size of approximately 271,000 sqft and a plot ratio of 3.5, this development is able to build a total of 1008 residential units and retail shops with a maximum height restriction of 18-storey over 7 towers.
Formerly listed on Singapore Exchange (SGX), SingHaiYi has opted to privatized with effect from 31st January 2022. The Group is a well-diversified and fast growing company that main focused in real estate development, management services and investment.
Besides having an established past and present track record in residential development such as Parc Clematis, The Gazania, The Lilium, City Suite, The Vales to name a few, the developer also has income-generating assets in both retail and commercial sectors as part of their diversified portfolio strategy.
Driven by the philosophy "Building Excellence For Generations", the group placed strong emphasis on being a trustworthy brand and set goal of establishing itself as a sustainable business that can endure growth capable of leaving a legacy for generations to come.
This philosophy by the management team has led them being named as Singapore top 10 developers at BCI Asia Awards in 2021.
Based on the land cost of $1,350 psf ppr, the breakeven cost is estimated to be around $2075 psf. Grand Dunman pricing is expected to be launched in 2023 at $2400 psf on average.
Grand Dunman Location Map
Grand Dunman is sited on a prime convenient location which is less than 200 meters from Dakota MRT station (CC8). It is located at Dunman Road, the boundary line between district 14 and the start of District of 15, Rest of Central Region (RCR).
Being situated within East Coast estate has plenty of its plus point. It is dubbed the best lifestyle and prestigious district after our prime districts (District 1, 9, 10, 11 and Sentosa) in Singapore.
For years, it is one of the top choices for Singaporean and expatriates to live in, given its closed proximity to the city as well as the famous East Coast Park. This estate is a perfect escape from the bustling city life given its environment and surrounding.
The availability of top schools in District 15 is also another easy reason for families to settle here. Kong Hwa School, a high-sought after primary school, is only 500 meters away and well within 1km for school enrollment advantage.
As for connectivity and accessibility, Dakota MRT is within easy reach as previously mentioned. Traveling to Marina Bay Sands for your weekend shopping is only 5 stations away and less than 15 minutes.
On top of this, the upcoming Thomson-East Line (TEL) will be completed by 2023, which can easily connect future residents of Grand Dunman condo to any part of Singapore with great convenience.
TEL is the only MRT line in Singapore that has the most interchanges (8 in total) that interconnect with other lines.
Grand Dunman is also near to food paradise in District 15. There are plenty of eateries at every corner along Joo Chiat Road, East Coast Road and Tanjong Katong that caters to various tastes and budgets. Ranging from restaurants, bars to local fare, you named it, they have it!
You can find out more with Grand Dunman location map here.
Our Grand Dunman showflat is situated near to our actual site, that is along Dunman Road.
Ever since the start of pandemic, walk-in viewing is no longer allowed. Therefore, in order to view our magnificent Grand Dunman showroom, you are required to register your interest one day in advance.
Two options are available for you to make an appointment. First, you can dial our sales or booking hotline at +65 6100 1116 between 10am to 6pm daily. Our duty personnel who is manning the number is able to provide you a confirmation based on your preferred time
Secondly, you can choose to fill up our online booking form in this portal. Simply input your name, email, contact number and your preferred date and time in the contact form. Our dedicated salesperson will contact you in less than an hour to further confirmed your appointment.
Due to the various cooling measures implemented over the years, buying a property that is under construction can be confusing at times. However, be assured that our professionally-trained salesperson is able to handle your unique situation and provide you with the necessary solution.
There are two advantages of buying directly from developer in Singapore; You will be guaranteed of securing the best price from the developer with no gimmick. In addition, there is NO COMMISSION payable by buyers for units purchase directly from them.
Please note that, as far as we are trying to provide the most accurate information in this portal, the balance units chart of Grand Dunman will not be updated daily. Therefore, to check out our latest units availability, you are strongly advice to dial our sales hotline at 6100 1116 to verify further.
After the VVIP preview sales, all remaining available units will be sold on a first-come-first-buy policy. There is strictly no reservation of choice unit without providing the necessary document to the developer.
However, on certain situation, reservation is allowed for up to 2 hours but is subjected to approval from our board of management.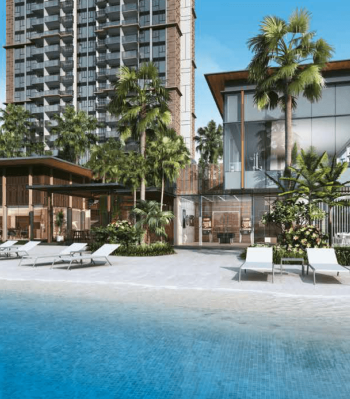 Grand Dunman – An Ultimate Resort Lifestyle Development
In June 2022, SingHaiyi had managed to outbid another developer to win the tender site at Dunman Road, East Coast precinct in District 15. This district is the most sought-after locale outside of prime districts including Sentosa.
At a land rate of $1.283 billion with a plot ratio of 3.5, the estimated breakeven for Grand Dunman is $2,075 psf.
This huge residential land site of 271,000 sqft, around three and a half football field, is able to build 1008 units with a height restriction of 18-storey.
Given its ideal location that is next to Goodman landed estate, future residents of Grand Dunman Singapore will be able to enjoy pocketed sea view towards the southern east and unblock view towards Singapore Sports Hub and our CBD Skyline.
Taking advantage of it vast land size, developer has created Grand Dunman condo as an ultimate resort lifestyle development that caters the needs to buyers from all walks of life.
Unit types starts from 1-bedroom, the ever popular 2-bedroom and 2+Study, 3- to 5-bedroom as well as the prestigious penthouses. All units will be fitted with top European appliances to add a further touch of luxury feel.
The project will have plenty of lush landscaping, pools and water features to create the sort of resort feel to make you feel like traveling to a resort destination while stay at home. There are a lot couple of sky terraces to allow the residents to enjoy the view of the surrounding and possible catching nice fireworks at our Singapore Sports Hub.
Besides being situated less than 200 metres from Dakota MRT station, Grand Dunman is just next to Geylang Park Connector, a bonus for the residents to enjoy a healthy lifestyle as it connects to Tanjong Rhu Promenade Park Connector followed by Gardens by the Bay Park Connector.
You can view and download our Grand Dunman e-Brochure and Grand Dunman Floor Plan for your own reference.
Dakota MRT Station is a Mass Rapid Transit (MRT) station on the Circle Line in Singapore. It is less than 100m from Grand Dunman and located in the Kallang area, near the Dakota Crescent estate and the Old Airport Road hawker center. The station was opened on 17 April 2010 as part of the Stage 4 of the Circle Line, which connected HarbourFront to Dhoby Ghaut via Dakota.
Dakota MRT station is located near several popular attractions, such as the Singapore Sports Hub, which includes the Singapore Indoor Stadium, the National Stadium, the OCBC Aquatic Centre, the Kallang Wave Mall, a shopping mall that features a wide range of retail outlets and dining options, and the Geylang Serai market, a traditional market that offers a wide variety of local food, clothing and household items.
It also offers convenient connections to other MRT lines, such as the East-West Line and the North-East Line, which allows passengers to easily travel to other parts of Singapore. The station is also well-connected to the city's bus network, with several bus stops located nearby, providing an additional transportation option for commuters.
The station is designed with the user in mind, providing easy access for commuters with disabilities and those with strollers. It also offers a wide range of amenities, such as ticketing machines, passenger service centers, toilets, and vending machines.
In summary Dakota MRT Station is a convenient and well-connected station that offers easy access to popular attractions and other parts of Singapore. It is also designed with the user in mind and offers a wide range of amenities to make the commuter experience as comfortable as possible.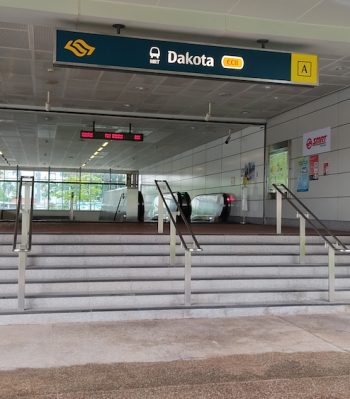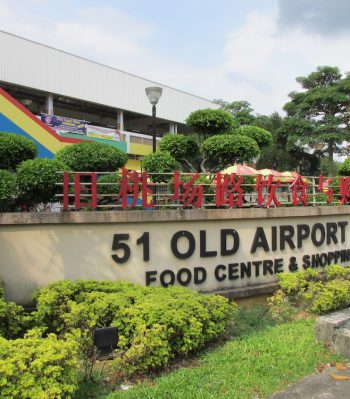 Old Airport Road Hawker Center
Old Airport Road Hawker Center is a popular hawker center located in the Kallang area of Singapore, near the Dakota MRT station. It is the near hawker centre from Grand Dunman.
Hawker centers are a common feature in Singapore, providing a wide variety of affordable local food options. The Old Airport Road Hawker Center is particularly known for its delicious local food options, making it a popular destination for locals and tourists alike.
The hawker center is a large, open-air complex that features a wide variety of food stalls. There are many different types of food available at the hawker center, including Chinese, Malay, Indian and Western dishes. Some popular local dishes that can be found at the hawker center include Hainanese chicken rice, laksa, and satay.
The Old Airport Road Hawker Center is also known for its variety of seafood options, such as chili crab and black pepper crab. The hawker center also features a number of dessert stalls, including traditional favorites such as ice kachang and chendol.
It is also a good place to experience the local culture of Singapore. It is a great place to try the local cuisine and see how Singaporeans like to dine. The hawker center is open daily, with most stalls operating from early morning until late at night.
The hawker center is also an affordable option, with most dishes costing between SGD 3-5. It is a great place to try a variety of different local dishes without breaking the bank.
In summary, Old Airport Road Hawker Center is a popular hawker center located in the Kallang area of Singapore, known for its delicious local food options and seafood. It is a great place to experience the local culture of Singapore and try a variety of different local dishes at an affordable price.
Kong Hwa School is a government-aided primary school located within 1km to Grand Dunman. The school is known for its strong academic performance and commitment to providing a well-rounded education for its students.
Kong Hwa School was founded in 1906 and has a long history of providing quality education to students in Singapore. The school offers a comprehensive curriculum that includes subjects such as Mathematics, Science, English, Mother Tongue, Social Studies, and Art. The school also offers a variety of co-curricular activities such as music, drama, and sports to provide students with a well-rounded education.
The school is known for its strong academic performance, with students consistently performing well on national exams. The school also places a strong emphasis on character development and instills values such as respect, responsibility, and integrity in its students.
Kong Hwa School has a diverse student population, with students from different ethnic backgrounds and cultures. The school also offers a bilingual education, with English and Mandarin being the main languages of instruction.
This allows students to develop a strong proficiency in both languages and better prepares them for future studies and careers.
The school also has a range of facilities and resources available to students, such as a library, computer lab, and science lab. The school also has a range of sports facilities and fields, such as a basketball court, soccer field, and a running track.
In summary, Kong Hwa School is a government-aided primary school located in Singapore, known for its strong academic performance and commitment to providing a well-rounded education for its students.
The school offers a comprehensive curriculum, co-curricular activities, and resources that allow students to develop both academically and personally.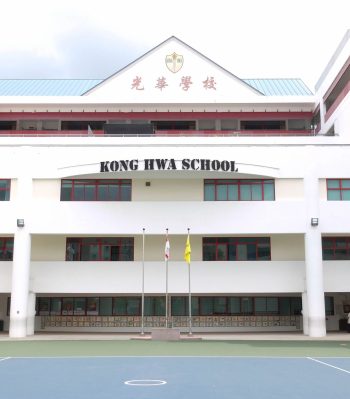 8 Reasons Why You Should Consider Grand Dunman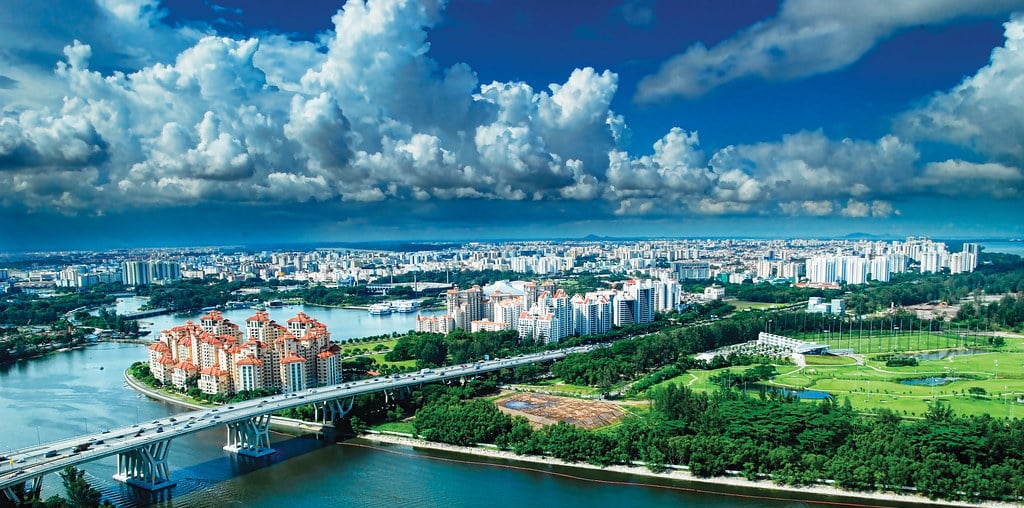 1. The Allure of East Coast Healthy lifestyle
Who else in Singapore have not heard about the famous East Coast Park? Living in Grand Dunman Singapore has it strong advantage of living the East Coast healthy lifestyle. It only takes less than 5 minutes to reach East Coast Park.
It is packed with plenty of opportunities with plenty of outdoor and water activities and is extremely popular among the locals. You can spend your whole weekend in East Coast Park getting active in any sports such as cycling, canoeing, or jogging.
You can also gather your friends or family to have a barbecue session or just by relaxing at the beach building your sandcastles.
2. Ease of Connectivity and Accessibility
With Dakota MRT Station (CC 8) just 2 minutes' walk away, it is only one station away to Paya Lebar Interchange (EW8 | CC9) for easy connection to East-West Line. Commuting to work in downtown is only 6 stations away (Marina Bay) and takes less than 15 minutes.
Once Thomson-East Coast Line (TEL) is completed, which is the most extensive MRT line in Singapore, future residents in Grand Dunman can travel easily to Changi Airport and to most Northern part of Singapore and even Johor Bahru, Malaysia.
As for expressway, it is well-served by East Coast Parkway (ECP), Kallang-Paya Lebar Expressway (KPE) as well as Pan-Island Expressway (ECP).
3. Family-Friendly Environment and Surroundings
Grand Dunman condo is situated within East Coast district which is renowned for its closed proximity to the bustling city. But it also offers a comfortable and quiet escape with its family-friendly environment and surroundings.
4. Abundance of Amenities
East Coast District is never short of amenities. this resort development is in close proximity to various malls such as I12 Katong, Parkway Parade, Kinex mall, PLQ Mall as well as Paya Lebar Square. There are also plenty of hypermarkets available to shop for your daily amenities need.
5. Food Paradise of the East
Eateries at Old Airport Road Food Hawker Centre, Tanjong Katong Road, East Coast Road as well as Joo Chiat are renowned for foodies and being dubbed the "Food Paradise of the East".
Regardless of your taste buds or budget, there are plenty of delectable selection in these areas. These eateries mostly operates along rows of shophouses that range from local food favorite such as Katong Laska, Punggol Nasi Lemak, cafes, restaurants and bars. You can never be short of choices and in for a treat.
6. Wide Variety of Schools Availability
From preschools to secondary schools to International schools, there 8 schools what are within 1 kilometre from Grand Dunman condo. The highly sought-after primary school, Kong Hwa School, is less than 500 metres away.
It is also well served by 4 popular secondary schools, with Chung Cheng High School the stand out school among the 4. There are also 3 International schools too, which can provide expatriates tenants a wider choice once settling into Grand Dunman.
7. Pocketed Sea View and Unblock View Towards Sports Hub and CBD Skyline
Grand Dunman Singapore are advantageously surrounded by low-rise developments, which allows the developer to orientate the buildings in order for the residents to enjoy pocketed sea view towards East Coast Park.
It is also able to have an unblocked view towards our Singapore Sports Hub as well as the city skyline.
8. First Heritage Town in Singapore – Peranakan Heritage
Katong and Joo Chiat used to be coconut plantations in the early 19th Century stretching from Geylang River to Siglap Road with attap house lining up along the landscape.
After World War II, the rebuilding of nation had transformed Katong and Joo Chiat into a town that is rich in peranakan heritage and architecture. In year 2011, both have been designed at the first heritage town in Singapore by the National Heritage Board with more than 800 buildings (mostly shophouses) being conserved.
Amenities Near to Grand Dunman
Shopping centers: Grand Dunman is located near several shopping centers, including Parkway Parade, Katong Shopping Centre, and 112 Katong. These centers offer a variety of retail stores, restaurants, and other amenities.
Grocery stores: There are several grocery stores in the area, including NTUC FairPrice, Cold Storage, and Sheng Siong, where you can purchase food and other household essentials.
Banks and ATMs: There are a number of banks and ATMs located near Dunman Road, including DBS, UOB, and OCBC, where you can access financial services.
Healthcare facilities: There are several healthcare facilities located in the area, including Parkway East Hospital and Parkway East Medical Centre, where you can receive medical treatment.
Public transportation: Grand Dunman Singapore is well-connected to the rest of Singapore by public transportation, including buses and the Mass Rapid Transit (MRT) system. There are several bus stops and MRT stations located in the area.